At first glance, it seems to be a simple question: do we use WordPress or Squarespace to power our company's new website? Each platform has pros and cons outlined in this article, which are important to consider thoughtfully. Context is key, so let's start with some introductions.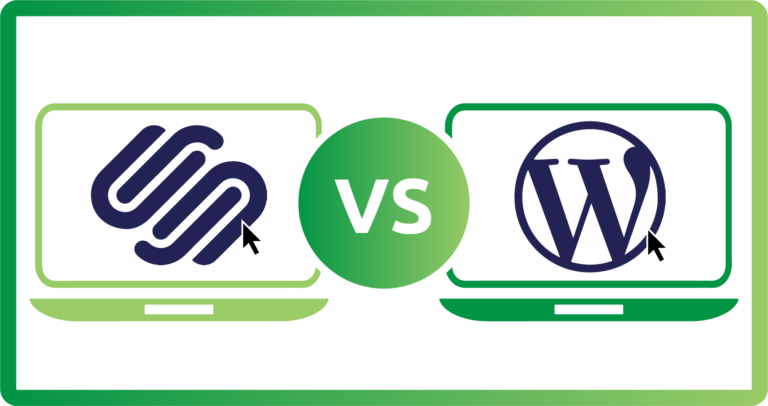 Welcome to Squarespace
Squarespace is what is referred to as a "website builder," and over the course of the 10 years (roughly) that it's been around, it's become much more refined and easy to use. It offers a wide range of templates that aid designing websites for businesses. It also provides tools and integrations to help with everything from SEO to basic e-commerce. Monthly fees for using Squarespace are relatively low.
Meet WordPress
WordPress is a content management system (CMS) that has been around since 2003, and has gone through five major releases in that time. It's an Open Source package that has evolved throughout its history, and currently is the engine running 40% of all websites.
WordPress has a deep network of developers and support, and has countless templates and plugins to extend it. Plus since it's Open Source, if you cannot find a tool or method to extend your site, it's possible to create one yourself (or do so with the help of a developer).
The Match-up
We'll look at this match-up from the key categories when deciding on a software package:
Cost
Setup
Customization + extensibility
Ease of use
Scalability
These criteria will give you concrete insight into which platform to pursue.
Cost
Squarespace costs $18 monthly for a basic Business account, and up to $40 monthly for their advanced Ecommerce instance. By comparison, WordPress is a free download. However, there are some caveats—you'll need to consider hosting, which can run anywhere from a few dollars a month for the basics, to hundreds of dollars for an enterprise-scale solution. (We recommend WP Engine for a balance between features and affordability):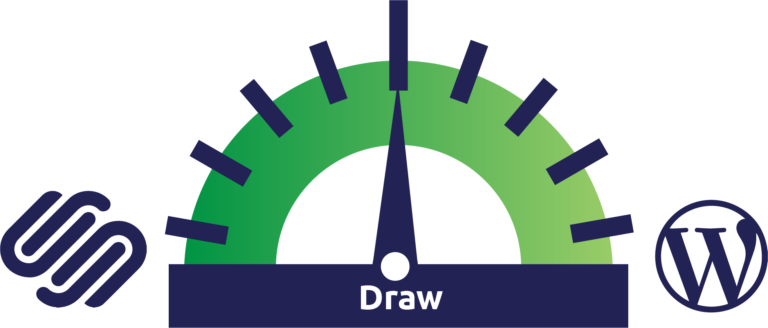 Winner: Draw
Setup
Squarespace has the typical software-as-a-service (SaaS) benefit of being fairly turnkey in the setup, and it's easy to go from sign-up to designing your own site in a reasonable amount of time.
WordPress, on the other hand, does require some technical know-how for the initial setup. Most hosting services offer turnkey solutions, but if you're brave enough to go it alone, WordPress does offer its "famous 5-minute installation," a guide that'll help you through the process.
Once WordPress is set up, you'll need to find a theme. Like Squarespace, it offers thousands of themes to choose from, including free ones available for download as well as those that can be purchased for a reasonable price: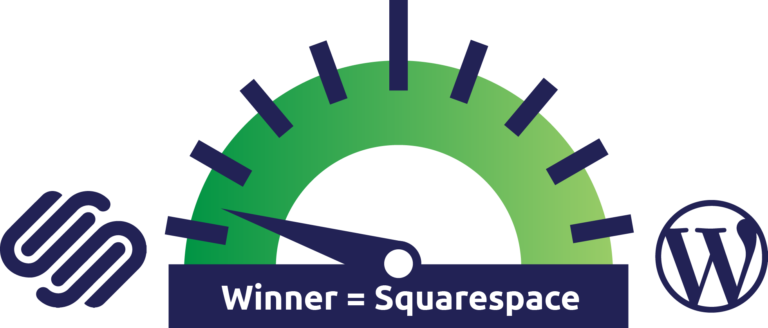 Winner: Squarespace
Customization/Extensibility
Both systems can be customized to your needs, including for accessibility. In other words, a developer can create a custom theme or template for each platform. However, given the nature of Open Source and the longer history of the platform, it's easy for companies to find experienced WordPress developers.
Both platforms offer a variety of integrations with everything from email marketing platforms to CRMs. However, as Squarespace is a closed environment, your room for creativity is limited to what they provide and what they plan to work on. In the case of WordPress, there are tens of thousands of plugins available to handle integration with even some very obscure platforms and systems. Moreover, extensive documentation and availability of developers makes it more likely that you'll be able to handle edge cases, in the odd event that someone hasn't already created the plugin you're looking for: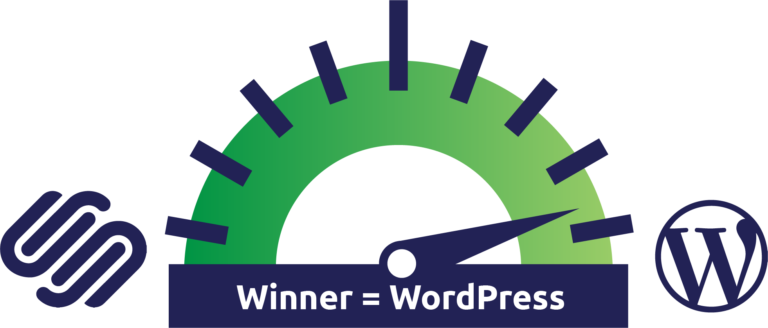 Winner: WordPress
Ease of Use
Each system is unique in how it approaches the creation of website content. Squarespace allows you to edit the page exactly as it appears, and you can see the results of your work almost instantly.
WordPress is less WYSIWYG in its basic install. You can build pages, but until you use the Preview button, you won't know exactly what your result will be. Don't like that? Install Elementor or another page builder plug-in, and you'll be able to do on-page editing similar to what Squarespace offers: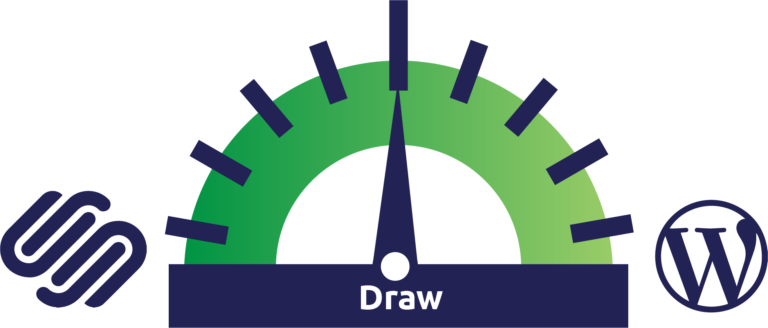 Winner: Draw
Scalability
Squarespace doesn't offer much room for scaling. When using Squarespace, you won't have the ability to grow beyond the existing platform. Your data isn't easily transformed or moved to another platform. The approach to data in Squarespace is that each page is a piece of data, which contains text and information about how to format it. Additionally, bringing data in can be difficult, depending on the availability of integrations offered by Squarespace.
In WordPress, data is treated differently. Instead of defining a bunch of page layouts, you define content. The appearance of blog posts, for example—with a title, featured image, and content—depends on the template you use.
Want to change your design? Install a new template, and those blog posts will simply appear in the new template without needing a full redesign.
Want to migrate data out of WordPress? You can push it out in CSV, XML, JSON, or any number of other formats. Bringing data in is equally feasible. If a plug-in isn't already available to handle it, a developer can likely create one: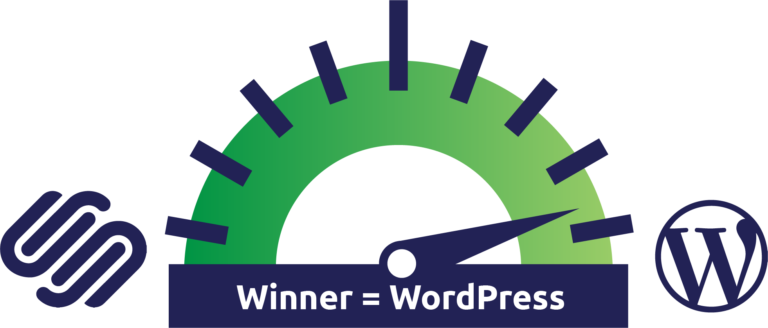 Winner: WordPress
The Verdict
As you can likely tell, each platform has its strengths and weaknesses, but the clear winner here is "it depends on your needs." If your in-house team is slim and doesn't possess technical expertise, then Squarespace is a fine choice to meet your needs. However, if your business is growing and you need a website that will be the foundation of your online ecosystem and marketing efforts, then WordPress is the better option.
Br8kthru offers design, development, and content resources, along with expert guidance for consultation up front. If you're debating whether WordPress or Squarespace is right for your business, drop us a line and we'll figure out the best platform together.
Featured Articles
Br8kthru insights