Published: 2.23.22
Our team made a change in the middle of 2020. We started paying attention to the finer details that make up interactions with audiences: our partners, our team members, and especially our clients. We created a systematic approach to build our Michelin-Star Standards—and today our updated brand reflects this.
You'll notice the striking Chartreuse green that stands out in the digital industry, and the delicate watercolor accents for a polished flair. These elements are used with intention, just like every action our team takes with the people around us. Our updated branding is the result of relentless commitment to our core values over several years.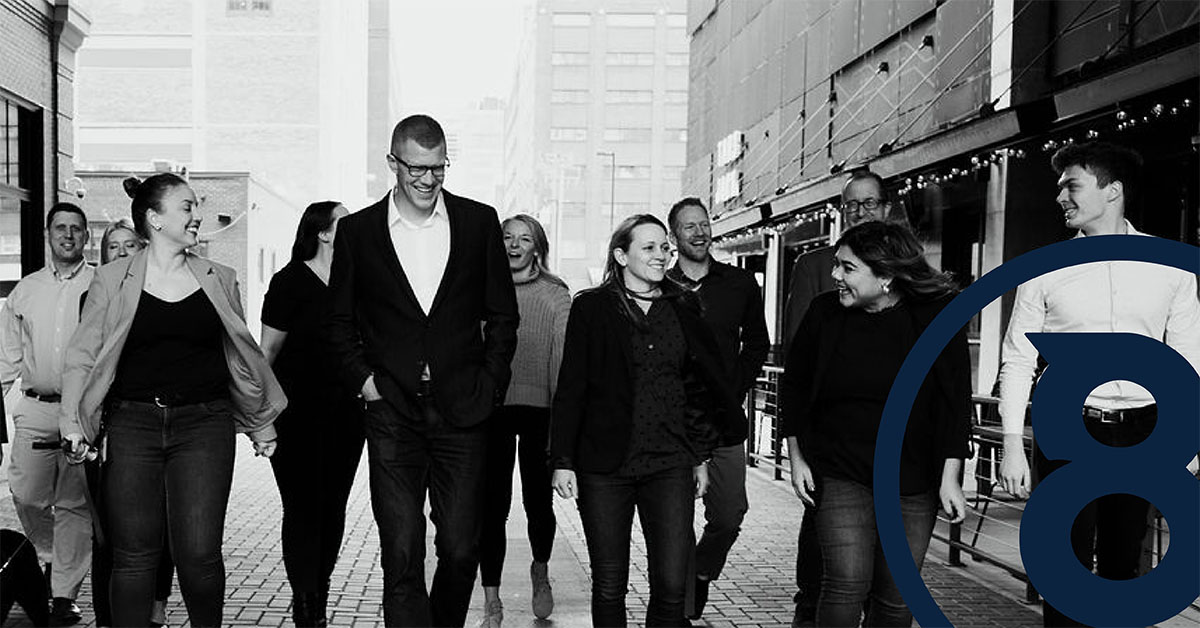 Two years ago, we sat down as a team to refine the values that drive our work. We stress-tested our ideas to make sure we could truly live out the values we chose. That conversation shined a light on Michelin-Star Standards, which we adopted as a foundational core value to guide our team forward.
"The difference at Br8kthru is threefold: our people, our Clients, and our commitment to Michelin-Star Standards."
-- Jon Lenz, Managing Director at Br8kthru
Each one of us understands our responsibility in creating collective success, and embraces the challenge of continuous improvement. The evolution of Br8kthru's brand was molded over time to reflect our human-centric approach to marketing + technology. We know that results are table stakes—and long-term relationships of trust are the true ROI.
Our 1000-Mile Journey to Refining Br8kthru
If you're curious about how we got to this point, our evolution took critical thinking, creative energy, and patient collaboration.
A few years back, we felt stuck. Br8kthru was good, but we wanted to be great. We started soul searching for coaches and business programs that would help us achieve more.
This search helped in three ways:
It ignited our analysis of Br8kthru's core values.
It led us to Studio/E (currently a client) who helped us lean into Michelin-Star standards as a meaningful differentiator.
It introduced us to FlyGirl Creative who interpreted our vision into a digital expression of Br8kthru.
Stress-Testing Our Core Values
Writing core values down on paper is the easy part, but truly living them day-to-day is where the hard work comes in. The most powerful mindset shift for our organization was stress-testing our core values and committing to them.
We started this exercise with a team survey to collect everyone's thoughts on the values that were meaningful to them. After discussing our ideas, we narrowed down the list to four values:
Empathy
Continuous improvement
Collective accountability
Michelin-Star standards
A tricky aspect of embracing core values is that two people can interpret the same idea differently. To solve for this, our team documented a shared understanding of each value so we can approach them through the same lens. For example, this is what our shared understanding of Michelin-Star standards means:
Michelin-Star Standards [We treat every client like a VIP] We provide a white glove standard of service for everyone. Every client, project, and opportunity is treated as if we're in the big leagues. We aim to provide the highest level of service and results for our clients because we understand that trust-based relationships are just as important as ROI.
Each explanation includes examples of client situations that demonstrate each core value. Lastly, we rolled out training on our core values as part of our new hire onboarding process to promote a shared understanding.
Embracing Michelin-Star Standards
Since refining our core values, we've especially leaned into Michelin-Star standards. The term is most often used with regard to the restaurant industry. The five pillar of of Michelin-Star standards are:
Quality of the products
Mastery of flavor and cooking techniques
The 'personality' of the chef in their cuisine
Value for money
Consistency between visits
If you look closely, the parallels to any service-based industry are clear. For us this translates to:
Quality of deliverables (one of which is our service)
Mastery of technical + craft-related skills
The way our personalities shine through in our deliverables + level of service
The value of service the client gets for what they pay
Consistency in deliverables from person-to-person, day-to-day, and year-to-year
The most valuable team activity we did around Michelin-Star standards was an eight-week curriculum with activities including:
Watching Grant Achatz's episode of Chef's Table on Netflix
Reviewing a 2020 whitepaper by Deloitte about how the future of hotels are people-centered
Watching + discussing the documentary "Jiro Dreams of Sushi"
Our curriculum culminated in a private dining experience with Chef Yia Vang who shared his story while explaining the heritage of the food in front of us. As a team, we ate from a platter of fresh banana leaves that held seasoned shrimp, spicy cauliflower, radishes, carrots, parsnips, purple sticky rice, baked fish and a variety of homeade hot sauces.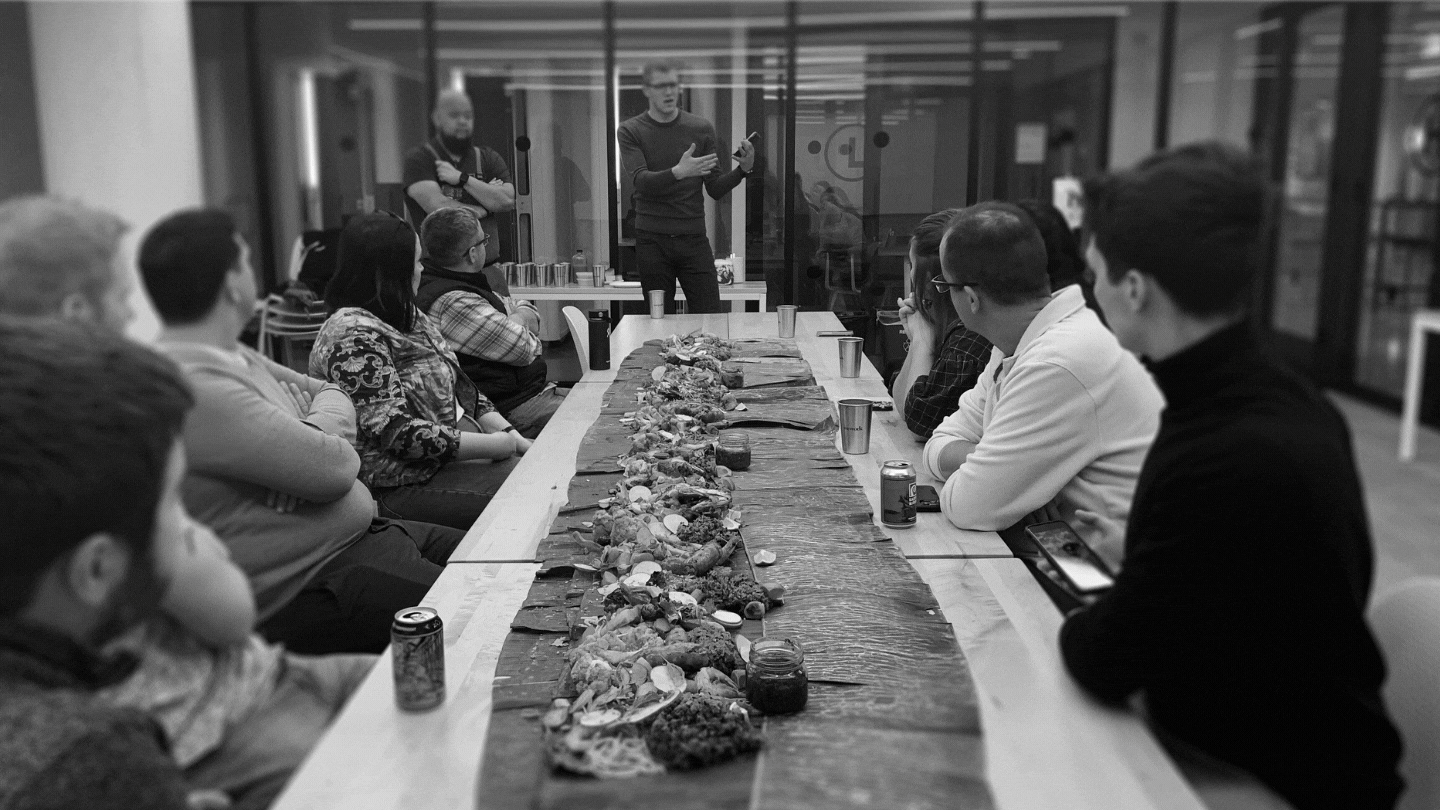 The curriculum bonded our team's knowledge of Michelin-Star standards to guide the quality of our work, and the level of service our clients receive.
Exploring the Road Ahead
Our mission is to create a sustainable culture of team growth and development—that drives business results. We're approaching digital marketing + technology differently, and it starts with our people.
Our team embraced change over the last few years head-on. Truly committing to our core values earned us the peer-voted award for Best Digital Marketing Firm by Twin Cities Business. It helped us build our team intentionally, and it solidified our foundation for growth.
All of this culminated in our updated brand. Our new aesthetic balances experience with personality. The design elements purposefully convey the refined standard of service we bring to client relationships. And our commitment to the highest standards will only propel us forward.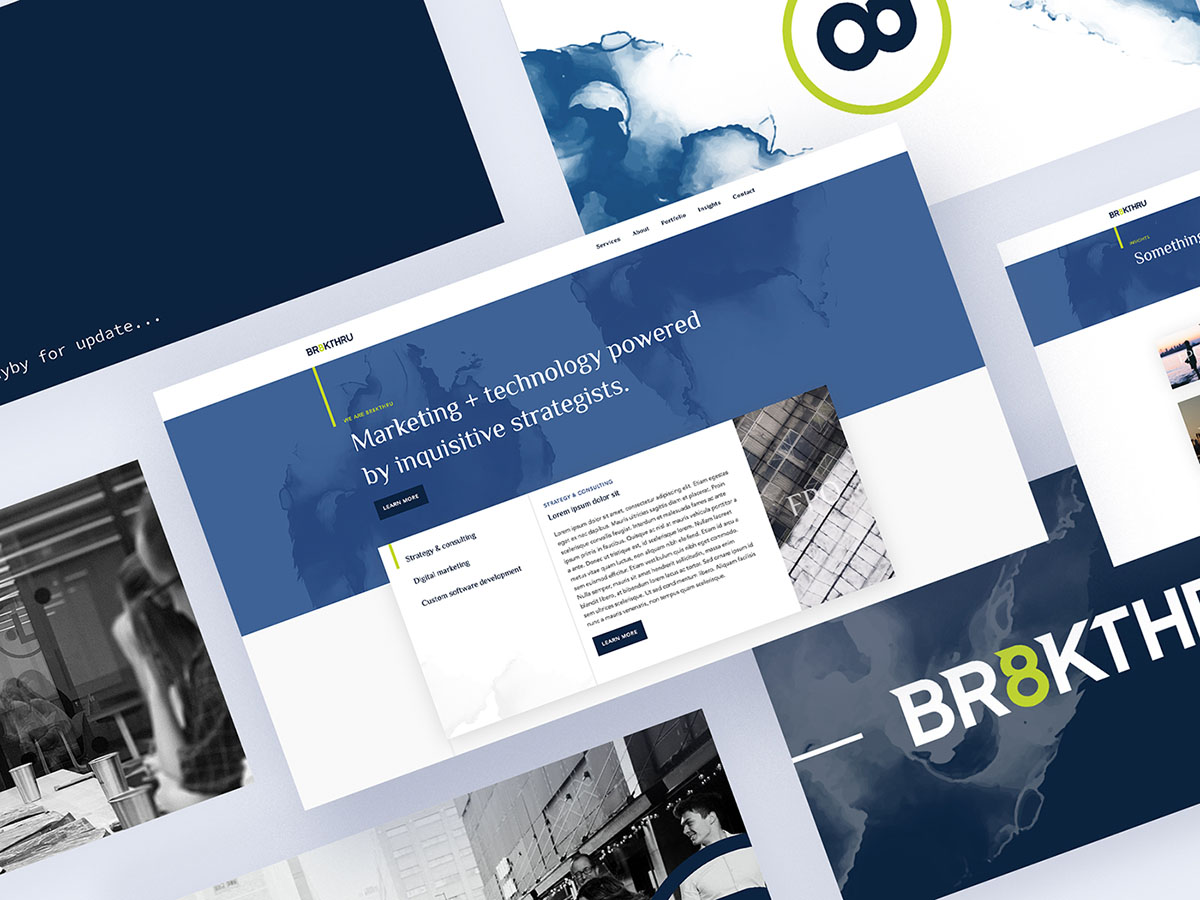 The work we've done up to now gives us the building blocks to tackle our Big Hairy Audacious Goal (BHAG)—a 10-year plan to become the best digital marketing + technology firm in the Midwest.
Thank you to all of our partners, team members, and especially our clients who have supported us over the years!
Featured Articles
Br8kthru insights