Creating content is no small feat, no matter what type of medium or platform is at hand. One of the most commonly missed opportunities in the content workflow is putting effort into production without putting the same amount of effort into distribution.
The most effective content marketing campaigns include steps to amplify content for views, engagement, and conversions.
Before taking on your company's next content initiative, consider how you'll go about distributing the information in light of what you know about your audiences. These six ideas below show effective content distribution tactics that are low-hanging fruit to incorporate distribution into every content strategy.
Paid Social Ads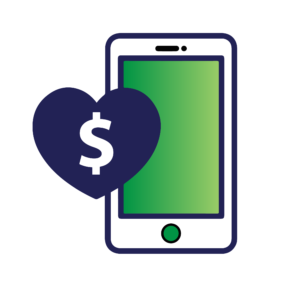 Using paid ads on social media to amplify views of high-quality content is one of the easiest ways to get content in front of new audiences.
Owned content typically lives in the organic realm, but that doesn't mean organic efforts are siloed from paid. The investment required to boost a post on Facebook or sponsor a post on LinkedIn is minimal, making it an attainable way to get content in front of new audiences.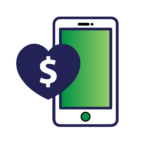 The best way to go about amplifying content through paid social is to review data for highest performing content and then put paid effort behind top-performers. Paid amplification is especially effective because of the targeted audience controls that allow delivery of content directly to tailored viewers.
Email Workflows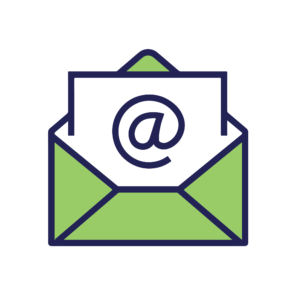 Incorporating newly published content into email campaigns delivers relevant content directly to current and prospective customers.
Email is proven as a highly effective platform, especially for B2B companies, because recipients opt in to receiving communications and their attention is directly focused on the content at hand. Pay attention to email stats and click-through rates to develop a repeatable email campaign that successfully shares content.
Bite-Size Graphics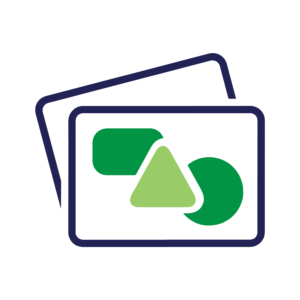 Turning dense content into easily digestible graphic information is a simple way to accommodate learning styles, introduce information, and encourage people to click through to view the full content piece.
Not everyone consumes content in the same manner, so it's important to slice and dice points into visual or audio formats when you can. Turning key points into visual takeaways opens the door to viewers who may never read a 1,200-word white paper, or sit through an hour-long webinar. Designs can be repurposed for supplementary graphics on-page, as well as supporting organic social efforts.
Organic Social Posts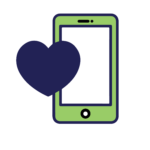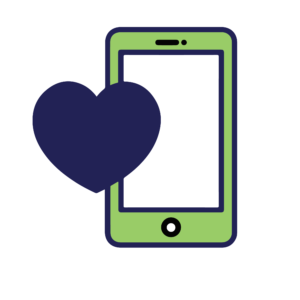 Posting about new content on social media is the lowest hanging fruit when amplifying content.
If you are going to amplify content in only one way, make it sharing posts on social media. This is the lowest level of effort when pursuing content distribution. Consider using pull quotes from an article, or summarizing a key point with a teaser to learn more, and always include a link to the content on your own website. Never call it good enough by creating a post with just the article title and link. People online expect more than this today.
Sales Enablement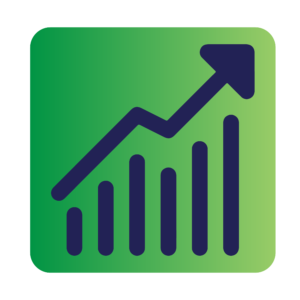 Sharing new content with the sales team equips them with relevant touchpoints to reach out to prospective customers.
Depending on your organization, sales and marketing teams can be completely siloed within a company. That being said, efforts on behalf of the marketing team are meant to support sales, so it behooves marketing to loop in sales colleagues when it makes sense. We've often heard that sales professionals are uncomfortable posting on LinkedIn, which is why it can be helpful for marketing to send over new content, as well as a couple of canned posts that can be copied and pasted over to social media platforms.
Video Snippets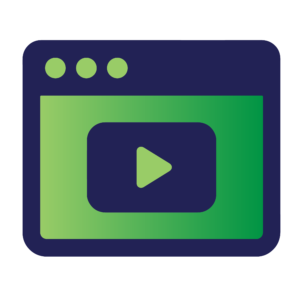 Parsing out content into short videos is a creative way to transform information into a medium that can open the door to people who may not otherwise spend the time to read a full article.
Video creation takes a higher level of effort and specialized skill set than any of the above distribution tactics. But it can also be the most rewarding, given Wyzowl's report that 84% of marketers credit video for helping generate leads. At Br8kthru, we've seen success with increasing conversions on a landing page by using short video clips shared on social media to entice people to click through. We've also seen video bring new life to content by recapping main points and sharing them on social media. Start with a simple talking head video or subtle text animation. These ideas can help test video for content distribution without investing too much effort.
While not every content distribution method will work for every company, nor every type of content, data proves that using distribution tactics will always produce better results than hitting publish and letting content sit. As Ross Simmonds proposed at the 2021 MnSearch Summit, commit to three months of leaning into a new tactic, then evaluate whether it's returning valuable results.
See how Br8kthru created and distributed a primary research white paper by using the above tactics and more for Waytek. View the case study.
Featured Articles
Br8kthru insights