Gain traction in search results by executing a pillar and cluster content strategy to support long-term SEO. Pillar and cluster strategies center around high-quality information that is supported with essential SEO tactics for increased authority in search results.
When It Comes to SEO…
Keyword Stuffing Is Long Gone

'Create It and They Will Come' Was Never a Great Strategy Anyway

Clickbait Headlines Were a Passing Fad
So Where Is the Best Place to Focus Our SEO Efforts?
Let's set the stage with an overarching caveat: every company is different and the SEO activities that would be most beneficial for each business change based on their circumstances.
Now that we got that out of the way, an SEO strategy we've seen gain traction lately is pillar and cluster content. Originally coined by HubSpot in 2017, a pillar and cluster strategy is an effective way for companies to see long-term improvement in SEO, specifically improved positioning in search results for desired topics.
In this article, we'll explain how to set up your company's content efforts around a pillar and cluster strategy, including:
What are pillar + cluster strategies

How can you identify relevant topics

Which on-page SEO tactics help build results
When these individual pieces work together, it establishes a foundation for positive SEO results over time.
What Are Pillar and Cluster Strategies?
Pillar and cluster strategies consist of an informational pillar page, typically longer form content at 1,000+ words. It is supported by cluster articles which are shorter pieces that go in-depth into specific topics mentioned throughout the pillar page. The number of cluster articles can range from 10 to 50 or more. But don't get intimidated! Remember that this is an iterative process for long-term results.
The glue that holds everything together is internal linking between articles. It's essential to link relevant phrases and keywords in the pillar page to the cluster articles, and vice versa.
A pillar + cluster content strategy is no small feat—just ask the Clients we've partnered with on these projects. But it is well worth the effort to stand out in organic search results. Partnering with an agency on these types of content marketing efforts can give your team the manpower it needs to move the needle.
As your content strategy evolves, you will likely find other relevant topics that can serve as the basis for another pillar page. Eventually website content can be structured like the below graphic with several pillar pages and supporting cluster articles.

How to Identify Topics for Pillar Pages and Cluster Articles
In order to rank in search engines, the pillar page must match the intent behind a search query. When a person searches for a topic online, they are more likely to find a page helpful if it has high-quality information. Before we dive into more specific ways to identify content topics, keep in mind the following attributes of successful content:
Educational

Non-promotional (Or at Least Low-Key Promotional)

Relevant
An often-quoted stat is that nearly 70% of the buyer's journey is done online before potential customers make contact with a sales person. Think of your content strategy as sales enablement. Frame your brainstorm around what information you can share with potential customers that will help them solve problems and feel educated. When we provide helpful info upfront, people feel educated about your products or services as they work through their decisions.
With this frame of reference, here are three ways to brainstorm content for pillar pages and cluster articles.
1. Talk With the People on the Front Lines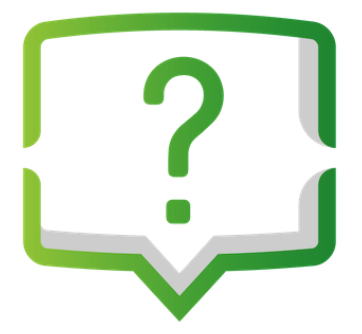 Oftentimes, sales teams have amazing insights into hot topics on the minds of customers because they interact with them every day. Having a conversation or casual brainstorm session can unearth golden content ideas that are highly relevant to your target audience. Find more ways to brainstorm content ideas in our article on problem-solving content.
2. Perform Keyword Research and Select a Smart Focus Based on Relevancy, Difficulty and Search Volume
Keyword research tells us which search terms bring visitors to a company's website, which keywords competitors rank for, and which keywords are low-hanging fruit for ranking. Keep in mind that keyword research is a good starting point, but it only gets us so far. We need human insight to create the best content. Remember, the topics we select for pillar and cluster pages need to be educational, relevant to audiences and non-promotional in nature.
3. Start by Researching Your Industry's Landscape via Media and Competitors
Chances are that if you're part of an in-house marketing team, you already have a solid pulse on your industry. But translating expertise into the form of a pillar and cluster strategy can be a learning curve. There are two easy places to look for topic guidance: trade media and competitors. Browse headlines of trade publications and news beats to get a sense of what consumers are interested in reading about. Do a Google News search for your competitors to see if they're ranking or getting picked up for blogs or articles. Research what's out there, find something that piques your interest, and then start thinking about how you can do it better.
A Few of the Pillar Page Topics We've Written About for Clients Include:
These topics are broad enough that they allow for expansion on sections within the pillar page and link out to shorter cluster articles. This also makes them relevant to a wide audience, while speaking to issues that these folks face.
Which On-Page SEO Tactics Return Results
After sinking a lot of time into writing content, on-page SEO can be the last thing on your mind. These small but essential tactics help search engines understand the content on a page. Here is our quick and dirty checklist for on-page SEO:
Select focus keyword(s): Based on keyword research, pick one or two focus keywords for the content.

Research supporting keywords: Review keyword research to identify synonymous or related keywords that can be added to the text.

Optimize headers: Add focus keywords to the h1s, h2s, h3s.

Write and optimize the meta description: Summarize the value a visitor will get by clicking through to this page. Include focus keywords.

Add focus keyword to the URL: Score some brownie points if you're able to work the keywords into the URL.

Optimize the meta title: This is the text that appears on a browser tab. Include a focus keyword if it makes sense.

Evaluate and add internal linking: Review content for phrases and keywords that would make sense to hyperlink to other internal pages.

Source supporting creative assets: The best content has graphics, and the best graphics have content. Add some creativity to your content by creating graphics or sourcing photos.

Add image titles: Support SEO by adding a plain and simple image title when setting up the page.

Write image ALT text: Add a brief description of the graphic or image to support accessibility standards.

Set a social sharing image: Make it easy for others to share your content by adding an image that will auto-populate social posts.
It's important to remember that a pillar + cluster strategy is a long-term plan for SEO. It may take a few months to execute, and a few months for search engines to start recognizing the value of this newly created content.
Over time, the strategy can be repeated to focus on different target audiences, service areas, or desired keywords. Once the ball gets rolling, it's a lighter lift to incrementally optimize content and continue building out more cluster articles.
If you're interested in how a pillar + cluster strategy could work for your content marketing, drop us a line and we'll dig in together.
Featured Articles
Br8kthru insights