Opportunity
Looking to better utilize Pardot, a Salesforce-based marketing automation platform, Cargill Risk Management partnered with Br8kthru to implement the platform and establish an email marketing strategy. Through an improved sales process and the integration of marketing automation, Cargill experienced strong engagement, sales enablement and revenue growth.

Discovery, Analysis + Strategy
Before establishing and implementing a marketing automation strategy, Br8kthru began by evaluating how Pardot was configured and used. During this phase, we discovered the Pardot instance had some inconsistencies with tracking + setup, resulting in data hygiene concerns. In order to move forward, a plan to reconfigure Pardot, address data hygiene, and implement governance on rules was needed.
Results + Measurements
With our combined efforts, the email primary workflow saw a 45.3 percent open rate, 8.2 percent click through rate, and 39 percent of users completed the workflow by engaging with every email. In addition, a successful re-engagement campaign was deployed to contacts who dropped from the workflow. An additional 12 percent of total users re-engaged and 90 percent of those re-engaged completed the workflow.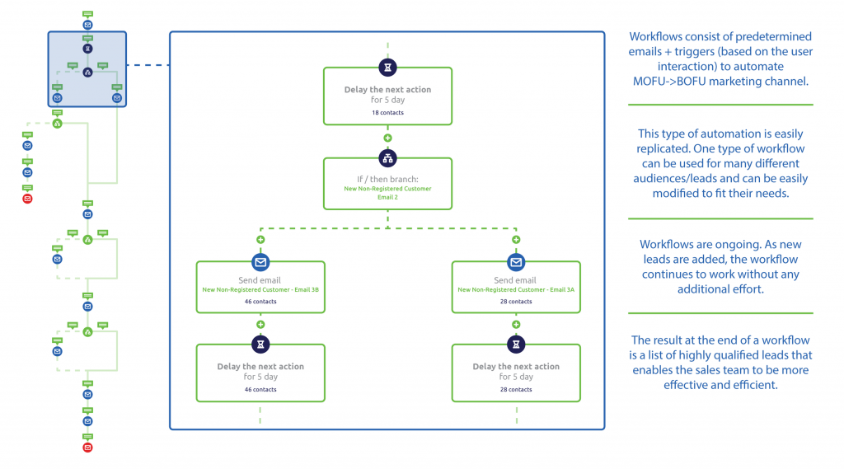 As an extension of the Cargill team, Br8kthru was able to lead a charge in refining the current sales and marketing process. Implementing list segmentation, lead scoring, content marketing, data hygiene and ongoing governance enabled sales and ultimately increased revenue.
Interested in having us be an extension of your team? Let us know. With a complimentary Digital Marketing Gap Audit, Br8kthru will review and analyze your digital marketing activities to make recommendations for how to best leverage your channels and resources for business results.