Opportunity
The legacy of a two-century-old company can create a web of divergent marketing tactics that leaves more roadblocks than opportunities, both for internal teams and prospective customers. Br8kthru assisted a global paint manufacturer in consolidating its two competing domains and creating a full-funnel digital ecosystem, integrating trackable marketing efforts and clearing the path for sales growth.
Discovery + Analysis
After reviewing owned content, personas, search engine rankings and website user experience, four priorities helped refine the client's digital presence:
Strategically combine competing sites
Enhance site UX through updated page designs, layout, and information architecture
Optimize content for users and search engines, and
Establish meaningful analytics to track behavior and inform future efforts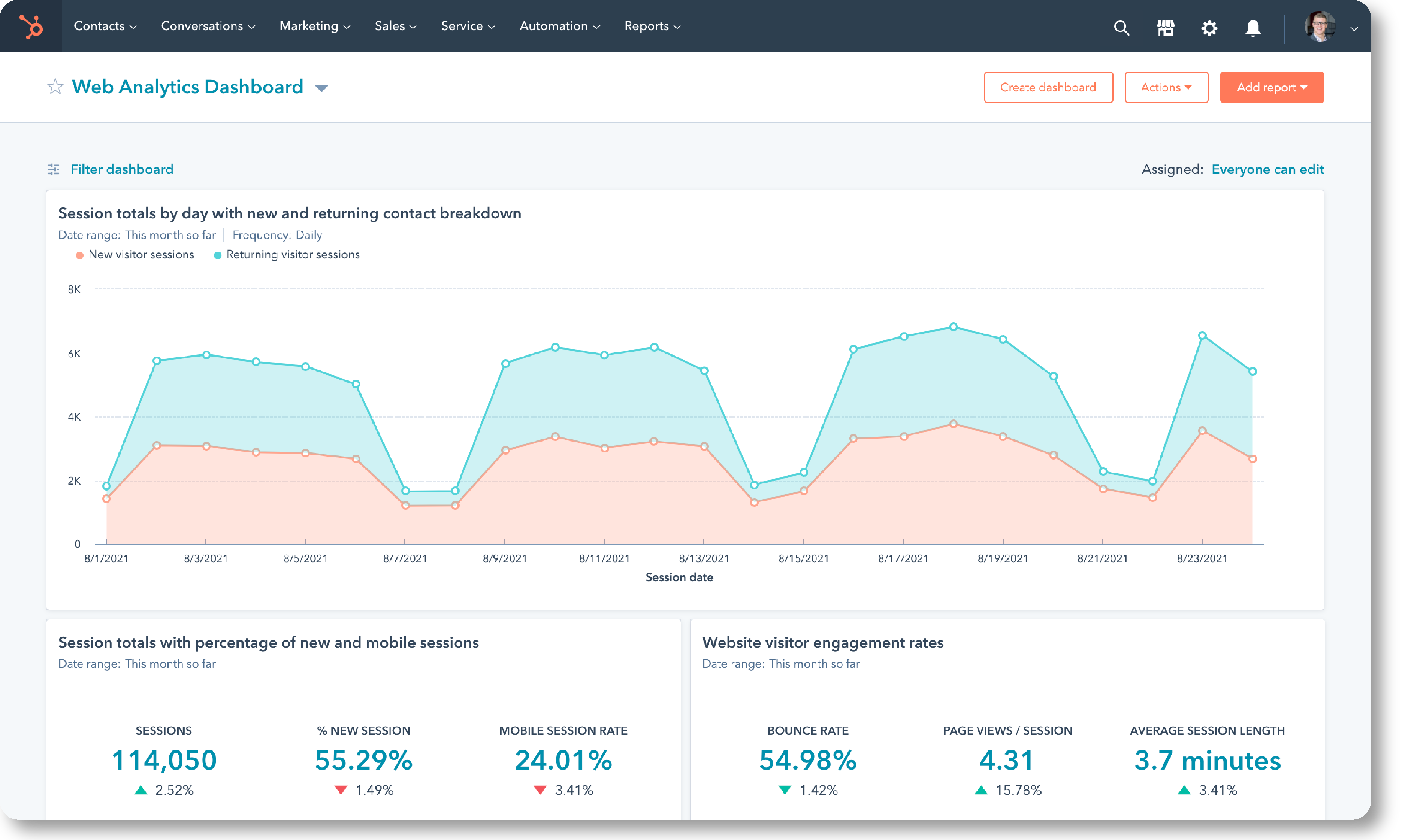 Strategies + Tactics
We partnered with the client's in-house IT team to implement HubSpot and complete the setup and configuration of the new platform. We then created landing pages leveraging existing content and included forms to assist visitors with general inquiries and capture sales leads. This created a highly trackable marketing funnel that tailored connection points for unique personas in each phase of the buyer's journey.
Increase of pageviews to a high-value product page
Increase in session duration to 3:43
Results + Measurements
With a secure infrastructure for a modern marketing system, nearly every organic and engagement metric trended up year over year.
Pageviews to a high-value product page increased 176%
Session duration increased 45% to 3:43
Best of all, orders for product samples increased 185%, contributing to more than $5 million in new revenue since the start of our partnership. Our collaboration equipped this global manufacturer with marketing automation fundamentals that could be scaled to amplify product- and brand-specific campaigns.