Opportunity
Over the past four years, Br8kthru has primarily focused on digital marketing (paid media, SEO and email) for Revox. However, a bottleneck with internal IT resources left the Revox team in need of assistance from a trusted web development partner. So, the team requested Br8kthru's guidance and expertise with UX research and updates to its homepage and core website structure.
Discovery + Analysis
While implementing UI designs on the site, Br8kthru uncovered major security vulnerabilities within Drupal. After alerting Revox, Br8kthru proactively prioritized this critical task by auditing the content management system (CMS) and hosting environments to determine which updates were nice to have, and which ones were need to have.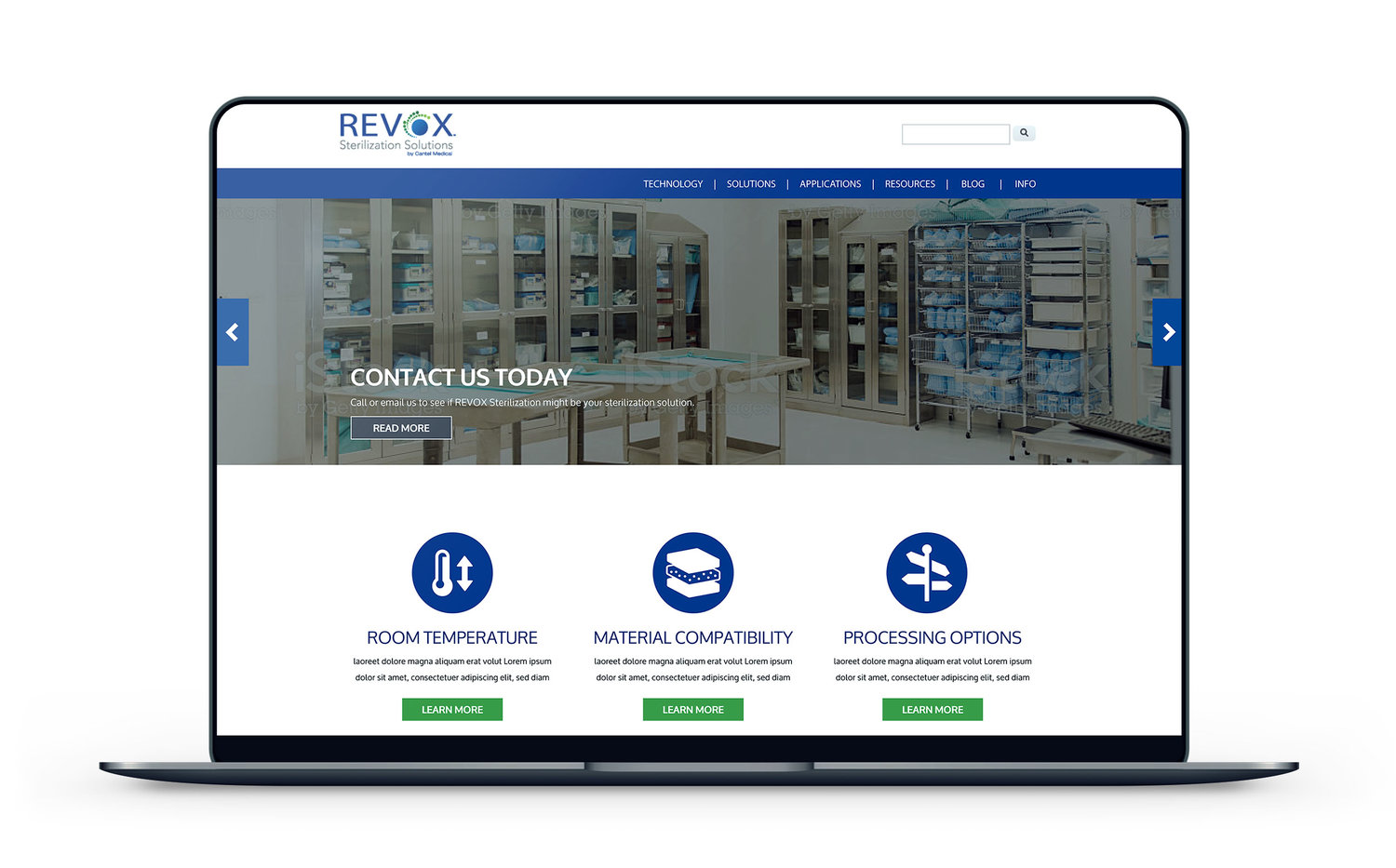 Results + Measurement
Unfortunately, the security vulnerabilities had affected multiple other business divisions. With this issue top of mind, Br8kthru worked in conjunction with Revox's web team to serve as a consultant for implementing similar audits and patches on additional division websites. Lastly, we conducted quality assurance (QA) testing to ensure the implementation updates were successful and no breaches in security had occurred.
With a secure website foundation and renewed UX flows, Revox was set to continue undertaking life-saving sterilization projects.